We are Here to Bring Consumers Closer
to Brand's Owner
Than It's Ever Been Before
Solutions that Bring New Possibilities for Your Business
@IntellectMark.com
Active Loyalty management
+ IntellectMark.com Solution Directly Connects
Brand and Consumer
+ Our Solution Would Help:
+ IntellectMark.com Solution Has Credible Technology Behind
+ Our Solution is Easy to Implement
+ Track and Trace Will Improve Targeting and Fight Fake
IntellectMark.com Code, System and Platform Will Give You Unique Opportunities for Your Direct Interaction with Consumers:
IntellectMark.com Brings You a Solution for Active Loyalty Management
The primary objective of every loyalty program is to retain existing customers. Loyalty programs allow customers and manufacturers to understand each other better. Customers need to feel that they are valued and important.
Loyalty programs incentivize customers to make repeat purchases with rewards such as discounts, points, and special offers. Loyalty programs also help to create customized offers and build personal relationships with customers.
With our solution we are going one step further – Intellectmark offers you an active loyalty management. With our solution you could:
Understand, profile and communicate with your customers, even if they buy your product through a retailer
Actively push sales through marketing programs directly to consumers, who continue to buy through their preferred retailer channels
Push sales for specific products or in a specific geographical area
Attract and recruit new customers
Identify counterfeit products
Therefore IntellectMark.com QR codes, system and platform bring you new opportunities for your individual interaction with your customers.
Using IntellectMark.com QR codes, system and platform you can conduct not only information campaigns for consumers, but also carry out various marketing promotions which will help to generate more sales – prize draws and limited offers, involve your consumers in different games and activities, hold special events and measure evolving satisfaction of your customers.
You will be able to create your promotions and modify your loyalty program online and on a go, constantly evaluate their effectiveness and directly communicate with your customers.
IntellectMark.com Active Loyalty Management Platform Brings Comprehensive Analytics
Consumer profiling
Geographical distribution
Counterfeit identification
Marketing programs monitoring
Efficiency evaluation
Initiated reviews favorability
Contact IntellectMark Team for More Details
Technology Behind - IntellectMark QR Code
PUBLIC part
ANY APP, Same Info
HIDDEN part
SPECIAL APP, Unique Info
Ideal for Product and Company Info
Ideal for Loyalty and Marketing Programms
Serialization of every product unit
Track and Trace for better  targeting and against counterfeit
With an Individual IntellectMark QR Codes, Scanned by a Phone Camera or any Public QR Reader You Could:
Enable consumers  with information your about product and your company

 

Invite consumers to register and download a special app to receive their individual benefits 
With the Same Intellectmark QR Code, Scanned after by a Dedicated App, You Could
Communicate with customers directly
Enable customers, who scanned and purchased your product, with an opportunity to participate in different marketing programs 
Make targeted special offers
Receive feedback
IntellectMark.com Active Loyalty Management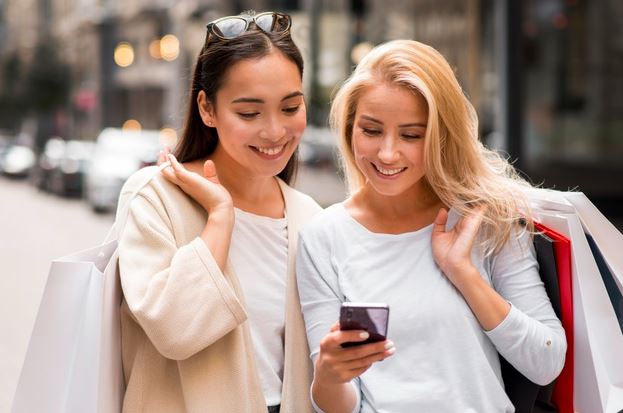 +Technologies that Can be Used with Packaging
Manage your marketing actions, communicate with consumers, manage your IntellectMark.com QR Codes in your personal dashboard space.
+Statistics and Analytics
Track how many scans your QR Code gets, geographical location, time of each scan and other necessary information to get to know your audience
| Marketing | Loyalty Programs | Product Digitization And Traceability | Anti-counterfeit Protected Solutions |
Do You Want To Boost Your Business?
Drop Us a Line and keep in Touch